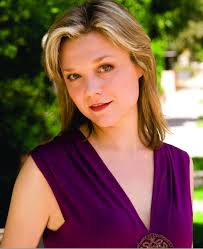 Ariana Richards
(born
September 11
, 
1979
) is an American actress known for playing Carol Wetherby in
Prancer
, Mindy Sterngood in
Tremors
, and Lex Murphy in
Jurassic Park
and
The Lost World: Jurassic Park
.
Her Disney roles include Lisa in The Golden Girls episode "And Then There Was One", Kathy in the 1990 Touchstone Pictures film Spaced Invaders, and Claire Ferguson in the Boy Meets World episode "Dangerous Secret".
Ad blocker interference detected!
Wikia is a free-to-use site that makes money from advertising. We have a modified experience for viewers using ad blockers

Wikia is not accessible if you've made further modifications. Remove the custom ad blocker rule(s) and the page will load as expected.