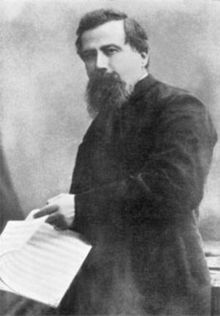 Amilcare Ponchielli (August 31, 1834 - January 16, 1886) was an Italian composer, mainly of operas who was famous for writing the Dance of the Hours, which was used in Fantasia and the Aladdin episodes "Never Say Nefir" and "Do the Rat Thing".
Ad blocker interference detected!
Wikia is a free-to-use site that makes money from advertising. We have a modified experience for viewers using ad blockers

Wikia is not accessible if you've made further modifications. Remove the custom ad blocker rule(s) and the page will load as expected.