American Waterfront is a "port-of-call" (themed land) at Tokyo DisneySea in the Tokyo Disney Resort, the northeastern seaboard of the United States in the early 20th century. It features two themed areas, an "Old Cape Cod" section, and a "New York Harbor" section with an elaborate backstory.
Theming
The American Waterfront is themed to resemble a New York enlivened by new immigrants, and the New England fishing village of Cape Cod.
New York is depicted as a bustling city at the end of the Industrial Age, complete with an elevated railway, a classic American Theater and a harbor displaying a large range of boats, including the massive S.S. Columbia. This city's backstory revolves around the wealthy Harrison Hightower III, whose power grew stronger amid New York, as one can guess seeing his S.S. Columbia and his Hightower Hotel, symbols of his might, until he mysteriously disappeared after retrieving a cursed African idol. As such, New York Harbor features the main attractions:
The Tower of Terror, inside the Hightower Hotel, where guests investigate Hightower's disappearance and face the curse of the idol known as Shiriki Utundu.
Turtle Talk, inside the S.S. Columbia, where guests meet Crush, from the Disney.Pixar movie Finding Nemo, as they look through an underwater window.
Toy Story Mania!, the popular ride from Disney California Adventure and Disney's Hollywood Studios, based on the Toy Story movies, which opened on July 9, 2012, probably shaped in a Coney Island-inspired way. The attraction is located in a sub-area of American Waterfront, called Toyville Trolley Park.
Cape Cod offers a slower pace and the opportunity to stroll leisurely along its quaint streets. This is a past version of what New York is now.
Attractions
Current
Big City Vehicles
Kitchen Beat
Former
Sail Away
Encore!
Over the Waves
Donald's Boat Builders
Restaurants
S.S. Columbia Dining Room
The Teddy Roosevelt Lounge
Restaurant Sakura
Sailing Day Buffet
New York Deli
Liberty Landing Diner
Barnacle Bill's
Papadakis Fresh Fruit
High Tide Treats
Delancey Catering
Shops
Steamboat Mickey's
Tower of Terror Memorabilia
Gallery
v - e - d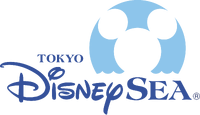 Former Attractions
Sindbad's Seven Voyages • StormRider
Ad blocker interference detected!
Wikia is a free-to-use site that makes money from advertising. We have a modified experience for viewers using ad blockers

Wikia is not accessible if you've made further modifications. Remove the custom ad blocker rule(s) and the page will load as expected.