"Albert Einstein once said, "Learn from Yesterday, live for today, and hope for tomorrow"."

Albert Einstein was an autistic German-born theoretical physicist who developed the general theory of relativity, effecting a revolution in physics.
Although he wasn't an actor, Einstein from Disney's 1988 movie Oliver & Company, Albert from the Disney Channel animated series Phineas and Ferb, and Albert Glass from the Disney Channel animated series Fish Hooks were named after him. Dr. Einmug specializes in atomic physics and speaks in a German-like accent, which was probably a nod towards Albert Einstein. A picture of Einstein was also seen in the Timon & Pumbaa episode "Monster Massachusetts" and The Proud Family episode "Behind the Family Lines".
He was spoofed by Genie in Aladdin and the King of Thieves. In The Brave Little Toaster Goes to Mars, he was mentioned as being a former owner of the Hearing Aid who was left in a junk drawer, as well as in the Epcot attraction Ellen's Energy Adventure. In Cranium Command, when General Knowledge speaks in the pre-show and is explaining that they are different kinds of brains, he shows a picture of Albert Einstein, as the example of a person who uses his brain and Ernest P. Worrell (a popular fictional character played by Jim Varney, who was appearing in series of feature films produced by Disney at the time), as an example of the opposite. He was also mentioned in Saving Mr. Banks, an episode of I Didn't Do It, the Best Friends Whenever episode "A Time to Cheat", the Spider-Man episode "Horizon High: Part One", the BUNK'D episode "Dreams Come True", the MECH-X4 episode Versus Sabotage, the Spider-Man episodes Take Two and Between An Ock and A Hard Place and the Bizaardvark episode "Pretty Con". He was played by Robert Towers in the Hannah Montana episode "Wherever I Go".
Gallery
v - e - d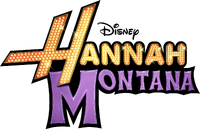 Episodes
Season One: "Lilly, Do You Want to Know a Secret?" • "Miley Get Your Gum" • "She's a Super Sneak" • "I Can't Make You Love Hannah if You Don't" • "It's My Party, and I'll Lie if I Want To" • "Grandmas Don't Let Your Babies Grow Up to Play Favorites" • "It's a Mannequin's World" • "Mascot Love" • "Ooh, Ooh, Itchy Woman" • "O Say, Can You Remember the Words" • "Oops! I Meddled Again!" • "On the Road Again?" • "You're So Vain, You Probably Think This Zit is About You" • "New Kid in School" • "More Than a Zombie to Me" • "Good Golly, Miss Dolly" • "Torn Between Two Hannahs"• "People Who Use People" • "Money for Nothing, Guilt for Free" • "Debt it Be" • "My Boyfriend's Jackson and There's Gonna Be Trouble" • "We Are Family, Now Get Me Some Water!" • "Schooly Bully" • "The Idol Side of Me" • "Smells Like Teen Sellout" • Bad Moose Rising"
Season Two: "Me and Rico Down by the Schoolyard" • "Cuffs Will Keep Us Together" • "You Are So Sue-able to Me" • "Get Down, Study-udy-udy" • "I Am Hannah, Hear Me Croak" • "You Gotta Not Fight for Your Right to Party" • "My Best Friend's Boyfriend" • "Take This Job and Love It" • "Achy Jakey Heart" • "Sleepwalk This Way" • "When You Wish You Were the Star" • "I Want You to Want Me... to Go to Florida" • "Everybody Was Best-Friend Fighting" • "Song Sung Bad" • "Me and Mr. Jonas and Mr. Jonas and Mr. Jonas" • "Don't Stop 'Til You Get the Phone" • "That's What Friends Are For?" • "Lilly's Mom Has Got it Goin' On" • "I Will Always Loathe You" • "Bye Bye Ball" • "(We're So Sorry) Uncle Earl" • "The Way We Almost Weren't" • "You Didn't Say it Was Your Birthday" • "Hannah in the Streets with Diamonds" • "Yet Another Side of Me" • "The Test of My Love" • "Joannie B. Goode" • "We're All on This Date Together"
Season Three: "He Ain't a Hottie, He's My Brother" • "Ready, Set, Don't Drive" • "Don't Go Breaking My Tooth" • "You Never Give Me My Money" • "Killing Me Softly with His Height" • "Would I Lie to You, Lilly?" • "You Gotta Lose That Job" • "Welcome to the Bungle" • "Papa's Got a Brand New Friend" • "Cheat It" • "Knock Knock Knockin' on Jackson's Head" • "You Give Lunch a Bad Name" • "What I Don't Like About You" • "Promma Mia" • "Once, Twice, Three Times Afraidy" • "Jake... Another Little Piece of My Heart" • "Miley Hurt the Feelings of the Radio Star" • "He Could Be the One" • "Super(stitious) Girl" • "I Honestly Love You (No, Not You)" • "For (Give) a Little Bit" • "B-B-B-Bad to the Chrome" • "Uptight (Oliver's Alright)" • "Judge Me Tender" • "Can't Get Home to You Girl" • "Come Fail Away" • "Got to Get Her Out of My House" • "The Wheel Near My Bed (Keeps on Turnin')" • "Miley Says Goodbye?"
Season Four: "Sweet Home Hannah Montana" • "Hannah Montana to the Principal's Office" • "California Screamin'" • "De-Do-Do-Do, Da-Don't-Don't, Don't, Tell My Secret" • "It's the End of the Jake as We Know It" • "Been Here All Along" • "Love That Lets Go" • "Hannah's Gonna Get This" • "I'll Always Remember You" • "Can You See the Real Me?" • "Kiss it All Goodbye" • "I Am Mamaw, Hear Me Roar!" • "Wherever I Go"