Admiral Hornpipe
is a character who appears in the
Disney Junior
special
Sofia the First: The Floating Palace
. He is the Captain of the Royal Family's
Floating Palace
.
Background
Personality
Hornpipe is an extremely pompous egomaniac. He loves to boast about himself as shown when he brags "I've sailed the seventeen-sea and seen all manner of creatures." His pride has made him extremely narrow-minded to the point where he believes that if you can't see something means it's not real as shown when he voices that he doesn't believe in merpeople just because he never saw one. Like Roland, he puts his pride and personal beliefs before all else in a way that makes him ignores reality as shown when he refused to believe Sofia's claim about Oona's abduction and insisted she dreamt it despite the fact he had no proof and the evidence present being against it. He also shows he doesn't take kindly to being disagreed with as shown when he accuses Sofia of lying out of spite. Also, despite claiming to be well travelled, he is actually very ignorant as shown when he mistakes Clover for a rat.
Role in the Series
In his debut appearance, he sailed the Royal Family to Merroway Cove where they would spend their vacation. He and Roland tell the rest of the Royal Family their disbelief in the existence of merpeople.
When Sofia returns to the ship and tells him and her family about meeting a mermaid named Oona, her kidnapping by a sea monster, and the Mermaid Queen's threat to sink the Floating Palace, he refused to believe her because of his disbelief in mermaids and insists that she must've fallen asleep while reading her book and dreamt this "balderdash" despite the fact that the evidence present contradicts this and is smugly satisfied when he hears Amber agree with him but is shocked when Miranda doesn't and defends Sofia's claim after he accuses her of making it up out of spite.
Later on, when Queen Emmaline has dispelled the storm she summoned with her trident, she gets seen by the Royal Family and Hornpipe, forcing them to realize that Sofia was right all along and he was the only one who didn't apologize to her. He hasn't been seen since, though in "The Silent Knight" there's a portrait of him in the castle and in "Ghostly Gala" revealed a cuckoo clock with his figure in the castle attic.
v - e - d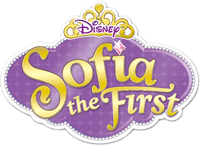 Characters
Princess Sofia • Queen Miranda • King Roland II • Prince James • Princess Amber • Princess Hildegard • Cedric the Sorcerer • Wormwood • Baileywick • Robin • Mia • Clover • Whatnaught • Goodwyn the Great • Winifred the Wise • Jade • Ruby Hanshaw • Princess Clio • Princess Maya • Princess Lakshmi • Prince Zandar • Princess Jun • Prince Hugo • Minimus • Princess Vivian • Crackle • King Marcus and Queen Cecily • Gnarlie • Trolls • Teeny • Ginger • Mrs. Higgins • Nigel • Lucinda • Princess Leena • Prince Jin • Magic Carpet • Jasper • Constable Myles • Prince Khalid • Meg and Peg • Boswell • Madam Ubetcha • Prince Desmond • Miss Nettle • Sir Gillium • Professor Popov • Helen Hanshaw • Oona • Queen Emmaline • Cora • Plank • Aunt Tilly • Wilbur the Wombeast • Admiral Hornpipe • Sven • Farley • Lulu • Emperor Quon • Empress Lin-Lin • Rex • Rosey • Prince Axel • King Garrick • Electra • Vaughan and Vance • Crankle the Ogre • Marla • Sir Bartleby • Sir Maxwell • Sir Finnegan • Queen Anya • Gwen • Chef Andre • Sofia the Worst • Lady Joy • Lord Gilbert • Wu-Chang • Jade Jaguar • Sir Dax • Boo • Princess Lani • Mamanu • Kamea and Halia • Praline • Freedo • Princess Zooey • Queen Avery • Princess Astrid • Slickwell • Greylock the Grand • Princess Ivy • Dragons of Enchancia • Winter • Whiskers • Glacia the Ice Witch • Hexie • Director Dove • Elliot, Amy, and Kurt • Tizzy • Master Erwin • Bryce Twigley • Button, Benngee, and Brody • Mossy • Carol of the Arrow • Jane • Princess Kari • Miss Elodie • Fluke • Slim • Shelly • Flip • Mantacorn • Onyx and Opal • Wendell Fidget • Mrs. Fidget • Saffron • Echo • Muck, Gunk, and Grime • Spruce • Ballerina • Mazzimo • Prince Roderick • Gavin • Kazeem • Sergeant Fizz • King Habib and Queen Farnaz • Chief Gnuckles • Flinch • Grotta • Queen Tessa • King Oberlyn • Herb the Hedgehog • Duncan and Herb • Elfonso • Elfred • Milo the Snake • Prince Derek • Sir Henley • King Henrik • Cordelia the Conjuror • Calista • Morgana • Crispy • Barley • Sassofras • Professor Zacharias Fleeber • Grand Mum • Gemina and Argus • Count Barnstorm • Raja Vijay • Sir Oliver • Sir Jaxon • Willawing • King of Brazendell • Kai • Princess Charlotte • Morris • Zinessa • King Philip and Queen Everly • Lily • Indigo • Marty and Maple • Mandy • Grimtrix • Wriggley, Pumpkin, and Chester • Skye • Piccolo • Baron Von Rocha • Professor Pecullian • Sea Monsters • Malachite and Fig • Omar • Prisma • Azurine • Orion • Vega • Chrysta • Sizzle • Cinder • The Duchess • Singe • Mare of the Mist • King Roland I • Ms. Candoo • Roma • Giggling Goblin • Captain Quivers • Twitch • Vor • Princess Cassandra • Sphinx • Nerissa


Elena of Avalor: Princess Elena • Princess Isabel • Francisco • Luisa • Shuriki • Alacazar • Zuzo • Mateo • Migs, Luna, and Skylar • Rafa • Chancellor Esteban • Armando • King Raul and Queen Lucia • Naomi Turner
Guest Characters: Flora, Fauna, and Merryweather • Cinderella • Jasmine • Magic Carpet • Belle • Ariel • Aurora • Snow White • Mulan • Rapunzel • Tiana • Merida • Olaf • Merlin • Archimedes