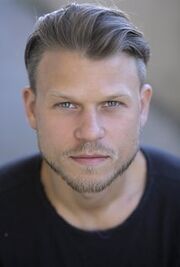 Aaron Schwartz (born January 4, 1981) is an American actor, known for playing the lead role of Gerry Garner in the 1995 comedy film Heavyweights, and for the role of Dave Karp in the 1992 Walt Disney film, The Mighty Ducks. In addition to his two film roles, Schwartz played Clem Lanell in eight episodes of The Adventures of Pete & Pete, and appeared in one episode of The Cosby Show. He had a recurring role as doorman Vanya on The CW's teen drama series, Gossip Girl, and its spin-off web series, Chasing Dorota.
Ad blocker interference detected!
Wikia is a free-to-use site that makes money from advertising. We have a modified experience for viewers using ad blockers

Wikia is not accessible if you've made further modifications. Remove the custom ad blocker rule(s) and the page will load as expected.