Ad blocker interference detected!
Wikia is a free-to-use site that makes money from advertising. We have a modified experience for viewers using ad blockers

Wikia is not accessible if you've made further modifications. Remove the custom ad blocker rule(s) and the page will load as expected.

A Table is Waiting is a dinner show held daily at American Waterfront's Columbia Harbor in Tokyo DisneySea. It was first introduced in 2008 as part of the Disney A La Carte event, then reintroduced as a permanent show in 2011. A holiday version, A Table is Waiting: Christmas Cuisine, was introduced in 2012.
Sequencing
Introduction: Mickey segues into the opening number, performed by Lumiere. (A Table is Waiting)
Mexico: Tacos are served to mariachi music. (My Tacos is Wonderful, Hot Hot Hot)
India: Belly dancers accompany a curry dish. (Spice Up Your Life)
US: Hamburgers are accompanied by a montage of patriotic orchestrations and classic rock. (Stars and Stripes Forever, Yankee Doodle, Rockin' in the USA)
Japan: A bento meal is served to traditional Japanese music. (Zui Zui Zukkorobashi, Abukutatta (both w/ original lyrics))
France: Minnie recalls a sweet date with Mickey in Paris. (Douce France)
Pseudo-Finale: Lumiere leads a grand finale, but it ends abruptly in chaos. (Be Our Guest)
Finale: Lumiere is reassured that everyone is having a good time, and the true finale is performed. (A Table is Waiting)
Alternate Finale (Christmas Cuisine): The dancers praise Lumiere for a job well done, and the cast treats the audience with Christmas carols. (We Wish You a Merry Christmas, As Long as There's Christmas)
v - e - d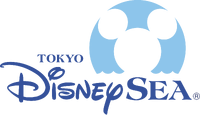 Current Entertainment
Fantasmic! | The Legend of Mythica
Former Attractions and Entertainment