Ad blocker interference detected!
Wikia is a free-to-use site that makes money from advertising. We have a modified experience for viewers using ad blockers

Wikia is not accessible if you've made further modifications. Remove the custom ad blocker rule(s) and the page will load as expected.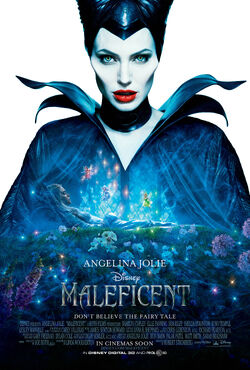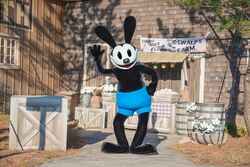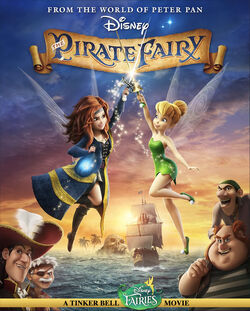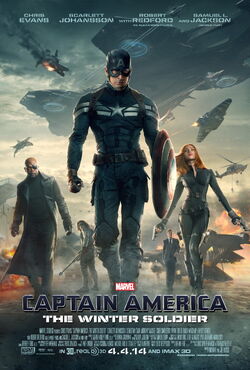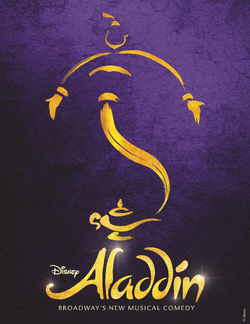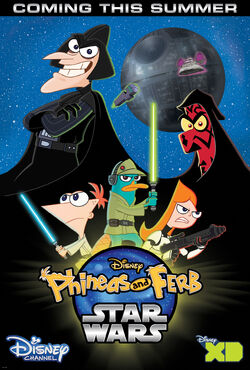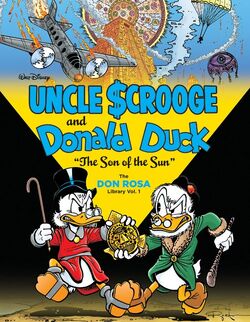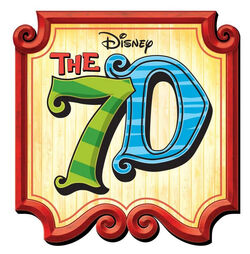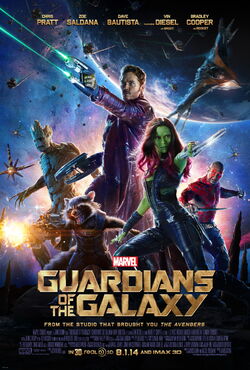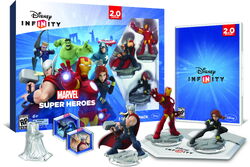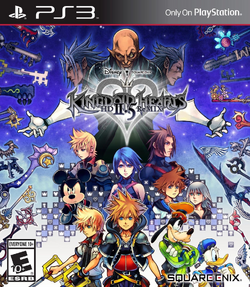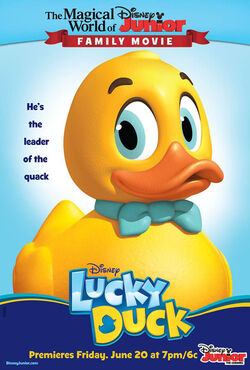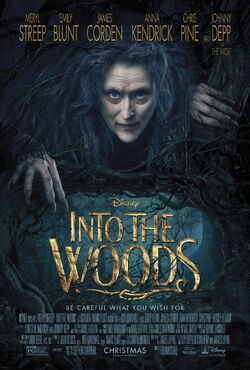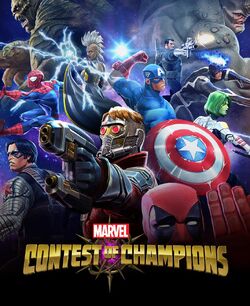 Theatrical releases
Feature films
Shorts
Television
Soundtracks
Theme parks
Home video releases
Beginning with the Blu-Ray/DVD combo pack of The Pirate Fairy and the DVD release of Sofia the First: The Enchanted Feast onward, the thirty-two year contract for Macrovision encoding (signed in 1982) expires (with the exception of Sofia the First: The Floating Palace and Mickey Mouse Clubhouse: Around the Clubhouse World DVDs).
Disney and Lionsgate got the rest of the OLD Miramax features (That are owned by Bob & Harvey Weinstein and distributed by Disney) from Echo Bridge Home Entertainment, although the NEW Miramax got started with the release of Dimension's Sin City: A Dame to Kill For.
Blu-ray/DVD releases
DVD-only releases
April 8 - Sofia the First: The Floating Palace
May 20 - Mickey Mouse Clubhouse: Around the Clubhouse World
August 5 - Sofia the First: The Enchanted Feast
August 26

​General Retail:

Austin & Ally: Chasing The Beat
Good Luck Charlie: So Long, Farewell!
Gravity Falls: Even Stranger
Henry Hugglemonster: Roarsome Tales
Special Agent Oso: License To Play

Walmart Exclusive: ​Mickey Mouse: Season One

September 9 - Doc McStuffins: School of Medicine
October 14
November 4 - Sofia the First: Holiday in Enchancia
November 11 - Phineas and Ferb: Star Wars
November 18

Frozen: Sing-Along Edition
Mickey Mouse Clubhouse: Minnie's Winter Bow Show

December 2 - General Retail: Mickey Mouse: Season One
Comics
May 2
June 11 - Disney Kingdoms: Figment
October 4 - The Don Rosa Library - Volume 1: The Son of the Sun
October 20 - Mickey Mouse: The Floyd Gottfredson Library - Volume 6: Lost In Lands Long Ago
November 5 - The Complete Carl Barks Disney Library - Volume 5: The Seven Cities of Gold
November 16 - The Don Rosa Library - Volume 2: Return to Plain Awful
Books
January 7

Doc McStuffins: As Big as a Whale
Monsters University: Big Monster, Little Monster
Minnie Mouse: Bow-Bot Robot
Sofia the First: Bunny Magic!
Cars: The Easter Buggy
Merida: Legend of the Emeralds
Toy Story Toons: Partysaurus Rex
Planes: Plane Pals
Rapunzel's Pretty Pony
Monsters, Inc.: Puppy Problems!/Sulley Visits the Doctor
Disney Princess: A Royal Easter
Jake and the Never Land Pirates: Shadow Play!
Thumper and the Noisy Ducky
Disney Princess: Travel Like a Princess

January 14

Aladdin
The Book of Doof: How to Find an Arch Nemesis and Other Evil Advice
Sofia the First Read-Along Storybook and CD: Once Upon a Princess

January 21 - Sofia the First: The Royal Games
February 4

Don't Meddle with Miss Nettle
Jake's Birthday Bash
Muppets Most Wanted: Read-Along Storybook and CD
Doc McStuffins: Guess Who, Doc!
Sofia the First: The Enchanted Feast

February 7 - The Muppets Character Encyclopedia
February 11

Muppets Most Wanted:

​Kermit's Double Trouble
The Official Tour Book
The Junior Novel

February 18 - An Amazing Snowman
March 4

Sofia the First:

​Royal Lessons
Sofia Takes the Lead

​Captain America: The Winter Soldier junior novel

March 11

Mickey & Friends: Huey, Dewey, and Louie's Rainy Day Adventure
Iron Man vs. Whiplash

March 18 - Doc McStuffins: Leilani's Lu'au
March 25 - Lost in the Museum
April 1 - Kingdom Keepers VII
April 8 - The Art of the Disney Golden Books
May 13 - Minnie in Paris
May 20

Trouble Times Two
Jake and the Never Land Pirates: Cubby's Mixed-Up Map
The Staff of Serapis

June 3

Planes: Fire and Rescue:

Read-Along Storybook and CD
The Junior Novel

Wishing on a Bow

July 1

The Birthday Disaster
Jake and the Never Land Pirates:

Sailing the Never Sea
Pirate Island Adventure

July 22

Ariel's Royal Wedding/Aurora's Royal Wedding
Jessie: Livin' the Life, M Is for Monster
This Little Piggy
Toy Story of Terror

August 19 - Percy Jackson's Greek Gods
August 26 - Star Wars Rebels: Head to Head
August - Star Wars Rebels: The Visual Guide
September 2

Dear Princess
A Goofy Fairy Tale

September 9 - Disney Christmas Storybook Collection
September 16

Minnie's Winter Bow Show
A Merry Christmas Cookbook
A Very McStuffins Christmas
Jake and the Never Land Pirates: Winter Never Land

September 23 - Phantoms of Arendelle
October 7

5-Minute Minnie Tales
The Curse of Princess Ivy
Mickey Mouse: Emblem of the American Spirit
Heroes of Olympus:

October 14 - The Missing Necklace
October 28 - Disney During World War II: How the Walt Disney Studio Contributed to Victory in the War
November 18 - A Walk in the Park
December 19 - Star Wars Rebels: The Inquisitor's Trap
Video games
People
Deaths
Character debuts
January 21 - Milk, Chou, Souffle
March 4 - John Garrett, Lorelei
March 21 - Constantine, Dominic Badguy, Nadya, Jean Pierre Napoleon
March 31 - Sir Brad Starlight, Princess Demurra, King Drakor
April 1 - Zarina
April 4 - Alexander Pierce, Quicksilver, Scarlet Witch
May 20 - Serapis
June 7 - Vanilla, Blue, Pie
June 30 - Gelatoni
July 7 - Hildy Gloom, Grim Gloom, Queen Delightful, Lord Starchbottom
July 12 - RoseRose and Mauve
July 18 - Windlifter, Lil' Dipper, Blade Ranger, Cabbie, Cad Spinner, Secretary of the Interior, Ol' Jammer, Pulaski, Ryker, Maru, Harvey and Winnie, Dynamite, Pinecone, Avalanche, Blackout, Drip, Nick "Loop'n" Lopez, Bubba
August 1 - Nebula
September 22 - Giffany
September 30 - Sinjin Knightfire, Mirror Julian
October 1 - Levander Hart
October 3 - Ezra Bridger, Kanan Jarrus, Garazeb Orrelios, Hera Syndulla, Sabine Wren, C1-10P, Agent Kallus, The Inquisitor
October 6 - Scone, Rusk
October 10 - Tara Crossley, Seb Bailey, Bella Bailey, Cameron, Evermoor Mayor
October 13 - Maketh Tua
November 7- Hiro Hamada, Baymax, Honey Lemon, Go Go Tomago, Fred, Wasabi, Yokai, Tadashi Hamada, Cass Hamada, Alistair Krei, Mr. Yama, Abigail Callaghan, Mochi, Heathcliff, Sergeant Gerson
November 8 - Salt
Events
Behind the scenes
References