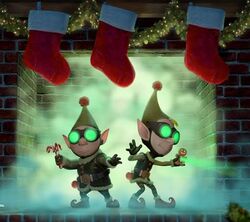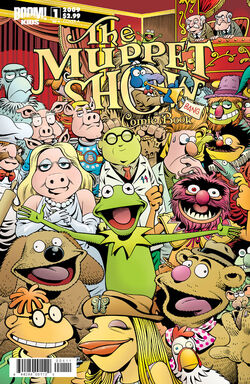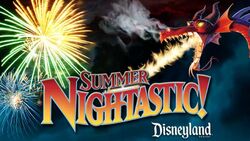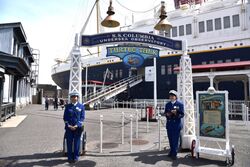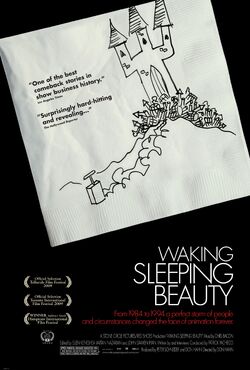 Events
Theatrical releases
Feature films
Shorts
Television
January 18 -  Desperate Housewives aired its 100th episode on ABC.
February 8 - Sonny with a Chance premieres on the Disney Channel.
February 13 - Toon Disney ceases broadcast and is replaced by Disney XD.
March 7 - Power Rangers RPM debuts on ABC. With the re-branding of Jetix to Disney XD, all Power Rangers shows were dropped from the channel in the United States and RPM was only broadcast during the ABC Kids block on ABC stations. It was the final season to be distributed by Disney and Renaissance-Atlantic Entertainment before the franchise was re-acquired by Haim Saban and his company Saban Capital Group the following year.
March 30 - The Replacements airs its final episodes.
April 4 - Special Agent Oso premieres on Playhouse Disney and The Doodlebops and The Wiggles gets cancelled.
June 26 - Stitch! airs the last episode of the anime.
May 2 - Jonas premieres on the Disney Channel.
September 24 - FlashForward premieres on ABC.
October 13 - Stitch! ~Itazura Alien no Daibōken~ (~The Mischievous Alien's Great Adventure~) premieres on TV Asahi and Disney Channel Japan.
December 6 - Phineas and Ferb Christmas Vacation! premieres on Disney XD.
December 8 - Prep & Landing premieres on ABC.
December 22 - Little Einsteins airs its final episode, called Little Elephant's Big Parade.
Albums
Comics
Books
February 10 - Percy Jackson and the Olympians: The Demigod Files
May 5 - Percy Jackson and the Olympians: The Last Olympian
September 15 - Phineas and Ferb: Oh, Christmas Tree!
December 8 - Phineas and Ferb: My Funny Valentine
Video games
Theme parks
Live shows
People
Deaths
Home video releases
DVD and Blu-ray releases
DVD-only releases
January 13 - Geppetto and Smart House
January 27 - Mary Poppins: 45th Anniversary Edition
February 3 - Oliver & Company: 20th Anniversary Edition
February 10 - Phineas and Ferb: The Daze of Summer and Wizards of Waverly Place: Supernaturally Stylin
March 10 - Escape to Witch Mountain and Return from Witch Mountain
March 24 - Lilo & Stitch: 2-Disc Big Wave Edition
March 31 - Schoolhouse Rock! Earth and Hannah Montana: Keeping it Real
April 7 - My Friends Tigger & Pooh: Tigger & Pooh and a Musical Too and Walt Disney Animation Collection: Classic Short Films Volumes 1-3
April 27 - Power Rangers Jungle Fury: True Friends, True Spirits (Region 2 & 5 release only; Buena Vista Home Entertainment)
May 5 - Mickey Mouse Clubhouse: Mickey's Big Splash and Imagination Movers: Warehouse Mouse Edition
May 12 - Hatching Pete, Dadnapped and Walt Disney Animation Collection: Classic Short Films Volumes 4-6
June 1 - Power Rangers Jungle Fury:Path Of The Rhino (Region 2 & 5 release only; Buena Vista Home Entertainment)
June 2 - Army Wives: The Complete Second Season (ABC Studios)
June 15 - Power Rangers Jungle Fury: The Final Fury (Region 2 & 5 release only; Buena Vista Home Entertainment)
June 16 - The Secret Life Of The American Teenager: Volume Two (ABC Family)
July 7 - Power Rangers RPM: Start Your Engines (Buena Vista Home Entertainment)
August 4 - The Tigger Movie: 10th Anniversary Edition
August 18 - Pete's Dragon: High-Flying Edition and Dirty Sexy Money: The Complete And Final Second Season (ABC Studios)
August 25 - Scrubs: The Complete Eighth Season (ABC Studios) and Samantha Who?: The Complete Second and Final Season (ABC Studios)
September 1 - Brothers & Sisters: The Complete Third Season (ABC Studios) and Desperate Housewives: The Complete Fifth Season (ABC Studios)
September 8 - Mickey Mouse Clubhouse: Mickey's Adventures in Wonderland, Bedknobs and Broomsticks: Enchanted Musical Edition, Disney Princess Enchanted Tales: Follow Your Dreams, Little Einsteins: Fire Truck Rocket's Blastoff and Power Rangers RPM: Race For Corinth (Buena Vista Home Entertainment)
September 15 - Grey's Anatomy: The Complete Fifth Season (ABC Studios) and Private Practice: The Complete Second Season (ABC Studios)
September 22 - Wizards on Deck with Hannah Montana, Castle: The Complete First Season (ABC Studios) and Ugly Betty: The Complete Third Season (ABC Studios)
September 29 - Walt Disney Animation Collection: Classic Shorts, Volume 7 - Mickey's Christmas Carol, Winnie the Pooh: Seasons of Giving: 10th Anniversary Edition, A Muppets Christmas: Letters to Santa: Extended Edition and Life On Mars: The Complete Series (ABC Studios)
November 3 - Walt Disney Treasures: Zorro - The Complete First Season, Zorro: The Complete Second Season and Mickey's Magical Christmas: Snowed in at the House of Mouse
November 24 - Snow White and the Seven Dwarfs: Diamond Edition and Santa Buddies: The Legend of Santa Paws
December 1 - Mickey Mouse Clubhouse: Choo-Choo Express
December 15 - Wizards of Waverly Place: The Movie: Extended Edition
December 22 - The Secret Life Of The American Teenager: Volume Three (ABC Family)
Character debuts