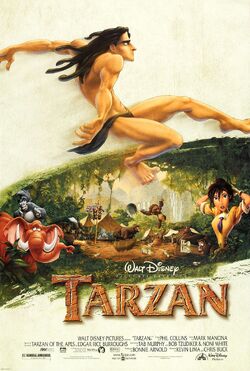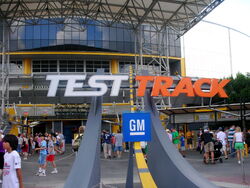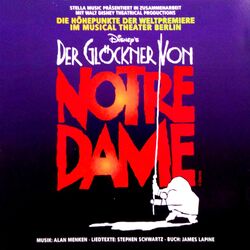 Events
Theatrical releases
Feature films
January 22 - Children of Heaven (Miramax Films)
January 24 - Get Bruce (Miramax Films)
January 29 - She's All That (Miramax Films)
February 12 - My Favorite Martian is released to negative reviews and performs poorly at the box office.
February 26 - The Other Sister (Touchstone Pictures)
March 12 - The Harmonists (Miramax Films)
March 26

Doug's 1st Movie is a critical failure, but was a commercial sucess.
A Walk on the Moon (Miramax Films)

March 31 - 10 Things I Hate About You (Touchstone Pictures)
April 9 - Twin Dragons (Dimension Films, US version)
April 23 - Existenz ​(Dimension Films)
April 30 - Heaven (Miramax Films)
May 7 - The Castle (Miramax Films)
June 4 - Instinct (Touchstone Pictures)
June 18

Tarzan is released to very positive reviews and is the last entry of the Disney Renaissance.
An Ideal Husband (Miramax Films)

June 25

My Son the Fanatic (Miramax Films)
Rogue Trader (Miramax Films)

July 2

Summer of Sam (Touchstone Pictures)
The Lovers on the Bridge (Miramax Films)

July 23

Inspector Gadget (with DiC Entertainment and Caravan Pictures) becomes a moderate box office success, but receives negative reviews from critics.
My Life So Far (Miramax Films)

July 26 - Lone Tiger (Miramax Films)
July 30 - Runaway Bride (Touchstone Pictures)
August 3 - Tale of the Mummy​ (Dimension Films)
August 6 - The Sixth Sense (Touchstone Pictures)
August 20 - Teaching Mrs. Tingle​ (Dimension Films)
August 25 - [In Too Deep] ​(Dimension Films)
August 27

The 13th Warrior (Touchstone Pictures)
The Very Thought of You (Miramax Films)

September 1 - Outside Providence (Miramax Films)
September 10 - B. Monkey (Miramax Films)
September 17 - Breakfast of Champions (Hollywood Pictures)
September 24

Mumford (Touchstone Pictures)
Guinevere (Miramax Films)

October 1
October 8

The Grandfather (Miramax Films)

October 15

The Straight Story is released to positive reviews.
That's the Way I Like It (Miramax Films)

October 22 - Bringing Out the Dead (Touchstone Pictures)
October 29
November 5 - The Insider (Touchstone Pictures)
November 19 - Mansfield Park (Miramax Films)
November 24 - Toy Story 2 becomes a box office hit and receives extremely positive reviews.
December 1 - Spanish Fly (Miramax Films)
December 3 - Holy Smoke! (Miramax Films)
December 10

Deuce Bigalow: Male Gigolo (Touchstone Pictures)
Cradle Will Rock (Touchstone Pictures)
The Cider House Rules (Miramax Films)
Diamonds (Miramax Films)

December 17
December 25

Play It to the Bone (Touchstone Pictures)
The Talented Mr. Ripley (Miramax Films)

December 29 - Hurricane (Touchstone Pictures)
Shorts
Theme park happenings
Live Shows
Television
January 2 - Bear in the Big Blue House Season 3 premieres on Playhouse Disney.
January 23 - Zenon: Girl of the 21st Century, a Disney Channel Original Movie, premiered on the Disney Channel.
May 1 - Mickey Mouseworks premieres on ABC.
May 15 -The Thirteenth Year, a Disney Channel Original Movie, debuts on the Disney Channel.
June - Doug ends production after (counting the Nickelodeon episodes) eight years with the episode "Doug's Marriage Madness". Reruns continue on ABC until 2000.
October 9 - Don't Look Under the Bed, a Disney Channel Original Movie, debuts on the Disney Channel.
September - Disney's One Too, a spin-off of One Saturday Morning, begins airing on UPN and syndication on Sunday mornings and weekday afternoons. New episodes of Recess and DIC Entertainment's Sabrina, the Animated Series would be broadcast on UPN, while reruns would air on ABC. The block was reminiscent of The Disney Afternoon, and continued until 2003.
Fall - The Disney Channel's logo becomes restyled, with Mickey removed and the mouse ears becoming purple with sparkles.
Video games
Albums
Home video releases
VHS & DVD releases
Direct-to-video releases
March 16 - From Dusk Till Dawn 2: Texas Blood Money (Dimension Home Video)
August 3 - Madeline: Lost in Paris (DiC Entertainment)
October 19 - Children of the Corn 666: Isaac's Return (Dimension Home Video)
People
Births
Deaths
Character Debuts
Ad blocker interference detected!
Wikia is a free-to-use site that makes money from advertising. We have a modified experience for viewers using ad blockers

Wikia is not accessible if you've made further modifications. Remove the custom ad blocker rule(s) and the page will load as expected.