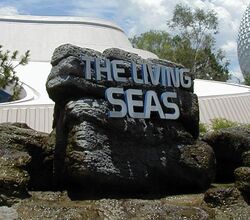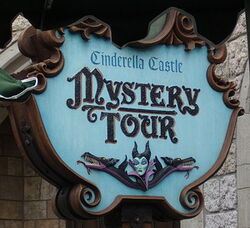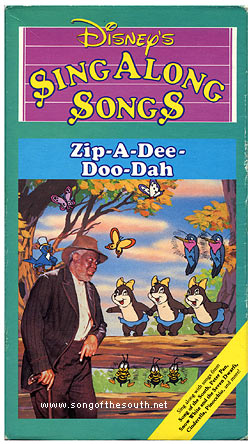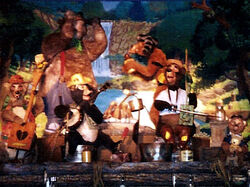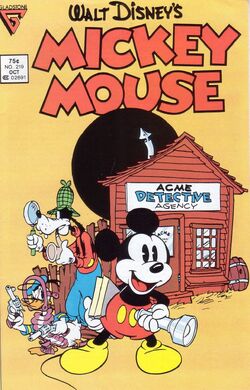 Events
The company officially changes its name from Walt Disney Productions to The Walt Disney Company.
Walt Disney Home Video "Sorcerer Mickey" logo updated.
After 8 years, The Journey of Natty Gann is the last video to use the "Neon Mickey" logo.
Walt Disney is inducted into the Television Academy Hall of Fame.
Theatrical releases
Feature films
Shorts
Television
Comics
Theme park happenings
Video games
VHS releases
The Fabulous Fleischer Folio Volume Five
January 7 - My Science Project, The Hubley Studio's Flights of Fancy, The Hubley Studio's The Ages of Humankind, SuperTed V: New Tales of Cosmic Adventure, Paddington Bear: Volume Five, The Fabulous Fleischer Folio Volume Four, The Blue Yonder, Walt Disney Cartoon Classics: Fanciful Fables and Animal Tales
March 4 - Westward Ho the Wagons!, Texas John Slaughter: Stampede at Bitter Creek, The Great American Cowboy, Greyfriars Bobby, The Ugly Dachshund, One Little Indian, Lots of Luck, Escapede in Florence, Charley and the Angel, The Monkey's Uncle, The Misadventures of Merlin Jones, The Living Desert, Jungle Cat, The Horsemasters
May 27 - Alice in Wonderland, Mickey Knows Best, The Importance of Being Donald, Winnie the Pooh and the Honey Tree, Winnie the Pooh and the Blustery Day, Winnie the Pooh and Tigger Too! and Winnie the Pooh and a Day for Eeyore
June 24 - The Journey of Natty Gann, Return from Witch Mountain, The Littlest Horse Thieves, Scandalous John, The Horse Without a Head, Almost Angels, Elfego Baca: Six Gun Law and So Dear to My Heart
September 23 - Down and Out in Beverly Hills (Touchstone Home Video)
October 14 - Sleeping Beauty, Robin Hood (re-issue), Pinocchio (re-issue), Dumbo (re-issue), Canine Commando, A Tale of Two Chipmunks, The Unsinkable Donald Duck, Ten Who Dared, The Fighting Prince of Donegal, The Third Man on the Mountain, The World's Greatest Athlete and No Deposit No Return
Direct to video releases
People
Births
Deaths
Artists joined
Character debuts
Ad blocker interference detected!
Wikia is a free-to-use site that makes money from advertising. We have a modified experience for viewers using ad blockers

Wikia is not accessible if you've made further modifications. Remove the custom ad blocker rule(s) and the page will load as expected.