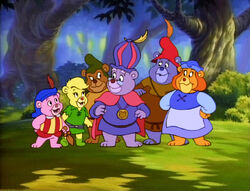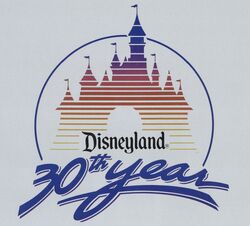 Events
Theatrical releases
Shorts
Television
September 14 - Disney's Adventures of the Gummi Bears premieres on Saturday mornings on NBC and The Wuzzles on CBS. Though Disney had a presence on TV since 1954, the company had never attempted to create its own animated shows due to the high cost of animation. With some computer assistance and other techniques that saved time and money, Disney finally entered the field with this venture. The animation was still of a remarkably higher quality than most other animated offerings of the time, and this show helped pave the way for Disney shows that would air daily instead of just weekly, such as DuckTales.
Books
Storybooks
VHS releases
Direct-to-video releases
Theme Park happenings
People
Births
Deaths
Artists Joined
Character debuts
Ad blocker interference detected!
Wikia is a free-to-use site that makes money from advertising. We have a modified experience for viewers using ad blockers

Wikia is not accessible if you've made further modifications. Remove the custom ad blocker rule(s) and the page will load as expected.