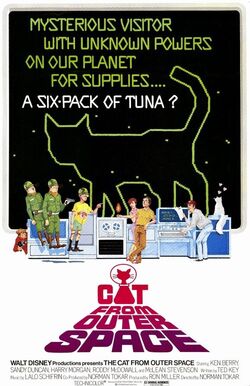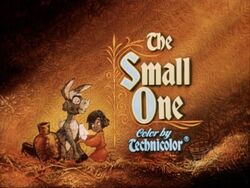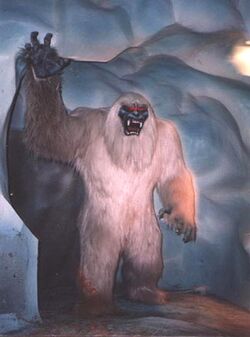 Theatrical releases
Feature films
Shorts
Theme parks
June - Matterhorn Bobsleds at Disneyland re-opens after improvements have been made to the interior, adding the Yeti (three of them), an ice cavern with glowing crystals and snow storms
July 14th - The American Egg House restaurant opens on Main Street at Disneyland
September 1 - The Stage Door Cafe restaurant opens in Frontierland at Disneyland.
Books
People
Births
January 2 - Megumi Toyoguchi (voice actress)
January 24 - Kristen Schaal (actress and comedian)
February 7 - Ashton Kutcher (actor)
February 14 - Danai Gurira (actress and playwright)
March 17 - Patrick Seitz (voice actor)
April 9 - Veronica Taylor (voice actress)
April 19 - James Franco (actor)
May 10 - Kenan Thompson (actor and comedian)
May 22 - Ginnifer Goodwin (actress)
April 29 - Tyler Labine (actor)
May 1 - James Badge Dale (actor)
May 15 - David Krumholtz (actor)
June 2 - Nikki Cox (actress)
June 6 - Joy Enriquez (singer and actress)
June 7 - Bill Hader (actor, voice actor, comedian, producer, and writer)
June 8 - Maria Menounos (actress, television presenter, and journalist)
June 13 - Ethan Embry (actor)
June 16 - Daniel Brühl (actor)
June 18 - Tara Platt (voice actress and actress)
June 19 - Zoe Saldana (actress)
June 29 - Nicole Scherzinger (singer and actress)
July 1 - Hillary Tuck (actress)
July 4 - Becki Newton (actress)
July 6 - Tamera Mowry (actress) and Tia Mowry (actress)
July 12 - Topher Grace (actor)
July 19 - R.J. Williams (actor, television host, television producer, and entrepreneur)/Chiara Zanni (comedian and actress)
August 7 - Alex Timbers (writer and director)
August 18 - Andy Samberg (actor, comedian, and writer)
August 22 - James Corden (actor, comedian, writer, producer, and presenter)
September 23 - Anthony Mackie (actor)
October 7 - Omar Benson Miller (actor) and Alesha Dixon (singer, dancer, rapper, model and television presenter)
October 14 - Usher (singer, songwriter, dancer, and actor)
November 9 - Sisqó (singer, songwriter, dancer, record producer and actor)
November 17 - Rachel McAdams (actress) and Tom Ellis (actor)
November 24 - Katherine Heigl (actress and producer)
November 28 - Aimee Garcia (actress)
November 30 - Clay Aiken (singer, actor, and television personality)
December 28 - John Legend (musician and actor)
December 29 - Ali Hillis (actress and voice actress)
Gwendoline Christie (British actress)
Edan Gross (former child actor)
Deaths
Artists Joined
Home video
MCA releases several Disney laserdiscs.
Ad blocker interference detected!
Wikia is a free-to-use site that makes money from advertising. We have a modified experience for viewers using ad blockers

Wikia is not accessible if you've made further modifications. Remove the custom ad blocker rule(s) and the page will load as expected.