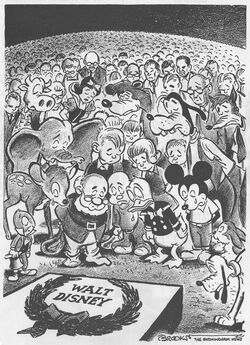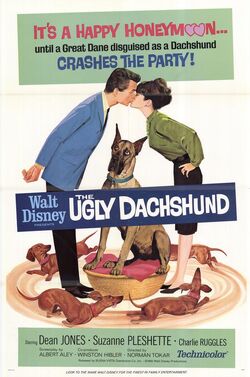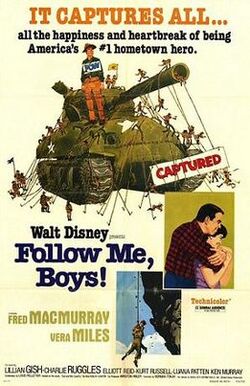 Theatrical releases
Feature films
Shorts
​Theme park happenings
May 28 - It's a Small World opens at Disneyland
June - Thomas Guy Cleveland attempted to sneak into Disneyland's Grad Nite by climbing onto the monorail track, struck and killed by a monorail train, which literally tore his body to shreds.
Character Debuts
People
Births
Pat McGrath (make-up artist)
January 9 - Candi Milo (voice actress)
January 13 - Patrick Dempsey (actor)
January 31 - Dexter Fletcher (British actor)
February 13 - Neal McDonough (actor and voice actor)
February 20 - Cindy Crawford (actress and model)
February 22 - Rachel Dratch (actress, comedian, producer and writer)
February 24 - Billy Zane (actor)
February 25 - Alexis Denisof (actor)
March 5 - Aasif Mandvi (actor and comedian)
March 14 - Gary Anthony Williams (Stand-up comedian, actor, voice artist, comedian)
April 8 - Robin Wright (actress)
April 29 - Vincent Ventresca (actress)
May 26 - Helena Bonham Carter (actress)
June 7 - Ayumi Kida (Japanese voice actress)
June 8 - Julianna Margulies (actress and producer)
June 19 - Samuel West (actor and director)
June 27 - J.J. Abrams (Director, producer, screenwriter, actor, composer)
July 2 - Kathryn Erbe (actress)
July 6 - Brian Posehn (actor, writer and comedian)
July 9 - Pamela Adlon (voice actress)
July 18 - Lori Alan (voice actress)
July 29 - Richard Steven Horvitz (voice actor)
August 10 - André Sogliuzzo (actor and voice actor)
September 2 - Salma Hayek (actress, producer, and director)
September 7 - Toby Jones (English actor)
September 9 - Adam Sandler (actor)
September 20 - Amy Farrington (actress and model)
September 25 - Jason Flemyng (actor)
September 28 - María Canals Barrera (actress, voice actress and singer)
October 19 - Jon Favreau (actor, voice actor, director, screenwriter and comedian)
October 26 - Jane Hajduk (actress and voice actress)
October 28 - Andy Richter (actor, writer, comedian and talk show)
November 17 - Thomas McHugh (voice actor)
November 19 - Jason Scott Lee (actor and martial artist)
November 26 - Kristin Bauer van Straten (actress)
November 28 - Martin Sherman (actor and voice actor)
December 8 - Matthew Labyorteaux (voice actor)
December 21 - Kiefer Sutherland (actor and director)
December 30 - Eric Kot (Hong Kong voice actor)
Deaths
Ad blocker interference detected!
Wikia is a free-to-use site that makes money from advertising. We have a modified experience for viewers using ad blockers

Wikia is not accessible if you've made further modifications. Remove the custom ad blocker rule(s) and the page will load as expected.